I recently reviewed Claire Hitchon's latest memoir,
The Wall of Secrets
, in addition to its predecessor,
Finding Heart Horse
(you can read those reviews
here
). Claire's life has been affected by adoption in profound ways, and I thought she might be able to give important insight to those of us who continue to struggle with processing trauma from our own adoptions.
I am grateful to Claire for the open and honest answers she's given to my questions on difficult topics. There is encouragement here for all of us. It is soothing to hear Claire's words.
How did you become comfortable talking about the difficult circumstances of your childhood and adoption? What types of reactions have you received from others, both inside and outside of the adoption community?
I survived by disassociating at a young age from the pain of abuse, rapes, and street life. The Wall of Secrets was a real wall in my parents' library. I carried it in my mind until my adoptive mother passed away and I found my biological family in 2003. I could relay my story to anyone and not feel anything, until then…then the drawers started flying open and my worst nightmare became real.
Claire Hitchon, age 19
It wasn't until I began to write that I actually crawled into the places that hurt the most. I relived each and every secret. It was the most painful journey I've ever experienced. It was as if, once I found my birth mother the secrets had to be hauled out, one by one. I was already fragmented from reunion and all the secrets had to be dealt with in order to become whole and healthy. I went into seclusion, exhausted and physically ill. There were many times I wondered if I would ever reach the other side.
Each rewrite became a bit less traumatic and finally, the parts I had disassociated from were spread out in front of me in words, including the primal wound of adoption. Only then could I speak freely and without hesitation knowing I had dealt with, processed, and accepted all of it. The story that had been inside me, poisoning me, was now nothing more than words between the covers of books. I was no longer my story.
I've received various reactions, more positive than negative. You're in a place of complete vulnerability when you share a story such as mine. I decided those that judged were not the people I wanted in my life anyway. Reactions have been from absolute horror and shock and being told, "Things like that are best left untold" from an older woman at a book reading, to tears of gratitude and validation that one is not alone. I've had women of my generation open up about their experiences with narcissistic, mentally ill mothers, comments from young adults about finding hope, to people unable to listen or read as it is a trigger, a piece of their pain not yet processed.
Have you connected with other adoptees who also experienced abuse in their adoptive homes? If so, have you discovered any commonalities in how adoptees who have been abused process that trauma throughout their lives?
I've been able to connect with others in various settings. I was an RN in psychiatry for over twenty years and many histories of patients held the secret of adoption in them. Most of us survive by disassociation from abuse suffered at the hands that were supposed to care for and love us. We tend to self-medicate when we get older with alcohol or drugs, not realizing the core issues of our pain. A disconnect keeps us from being re-traumatized or even loved. We live from a fear-based place. I've seen some that act out and then there are those of us who crawl up inside and just go on, carrying the pain until we are ready to look at it, if ever. There is a need for search even if it doesn't lead to reunion for most of us to face our initial trauma, the primal wound. All adoptees begin with the initial trauma of loss. You can come from an adoptive family full of love and still experience similar issues; the abuse is just another layer to dig through.
As an adult, you cared for your adoptive mother for many years until she died, which seems remarkably compassionate considering her treatment of you. How were you able to reconcile your complex feelings toward your mother during that time?
I held on to the hope that things might change for many years. We all want our mothers to love us, adopted or birth. I realized nothing was going to change so I had to find a way to care for her without destroying myself. I had to work and I had a daughter to raise. I was a practicing Buddhist, yet finding compassion for her as my mother was beyond my abilities then. I had to look at her as a psychiatric patient, nothing more, just an ill person needing my care. I was an only child, there wasn't anyone else, my father had died years before. I felt an obligation as one human to another. It wasn't until years later that I was able to find forgiveness and also compassion for her.
Did you receive an explanation from your birth mother about why she relinquished you for adoption? If so, were you satisfied with her explanation?
Claire Hitchon
No, unfortunately my birth mother was quite ill and also emotionally detached when I met her. My understanding is that her mother insisted she give me away. This was in the early 1950s. She was twenty-five years old, not a young girl. She went on and had two more girls and a boy and kept them. Her mother even moved in with them to help. I have no words.
In
The Wall of Secrets
, you discover that your birth mother had two other daughters. What is your relationship with your sisters today? Have you been able to develop a close connection with them?
Yes, she also had a son. The two sisters and I share the same father although she wasn't married at the time. I grew up, as I mentioned, an only child. To find siblings was beyond my wildest dreams. So many synchronicities and similarities we immediately connected. (This is so very painful to even think about.) Unfortunately, trying to integrate into a family after fifty years of absence is difficult. I looked at reunion as a chance for the whole family to heal and grow together. I found my birth mother and lost her. I found my family and now they are lost as well. The second and third rejection only magnifies the pain and loss of not growing up with them. Adoption affects everyone. History won.
What advice would you give to other adoptees who have experienced abuse or disconnection from their adoptive families? What has been most helpful to you in coping with and recovering from the trauma of your early years?
Understanding that it wasn't your fault is huge. To know that all babies are born innately pure and none of us deserved the pain handed down from generations past. As adults, we have to take responsibility for re-parenting our inner child, healing the wounds and discovering that we are not our story. We have to break the cycle for our children. You must clear your life of toxicity no matter who it is. Leave the negativity behind and create the life you deserve. One filled with love and acceptance of self.
You can read more from Claire Hitchon at her blog
The Almost Daughter & More.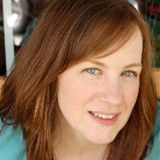 Karen Pickell was born and adopted in Ohio in the late 1960s. She reunited with her birth mother in 2005 and with her birth father in 2007. Her husband is an adoptive father of two children, now grown, from his first marriage, one of whom was adopted from Korea. Karen and her husband live in Florida with their two biological children. She holds a Master of Arts in Professional Writing from Kennesaw State University in Georgia; she has published poems, essays, and stories, and is currently drafting a memoir. She previously served on the board of directors of the Georgia Writers Association, as editor for the Georgia Poetry Society, and as associate editor of the literary journal
Flycatcher
. Karen recently founded Adoptee Reading Resource. She blogs about writing, adoption, and other topics at
www.karenpickell.com
.